Bristol Psych Fest 3.5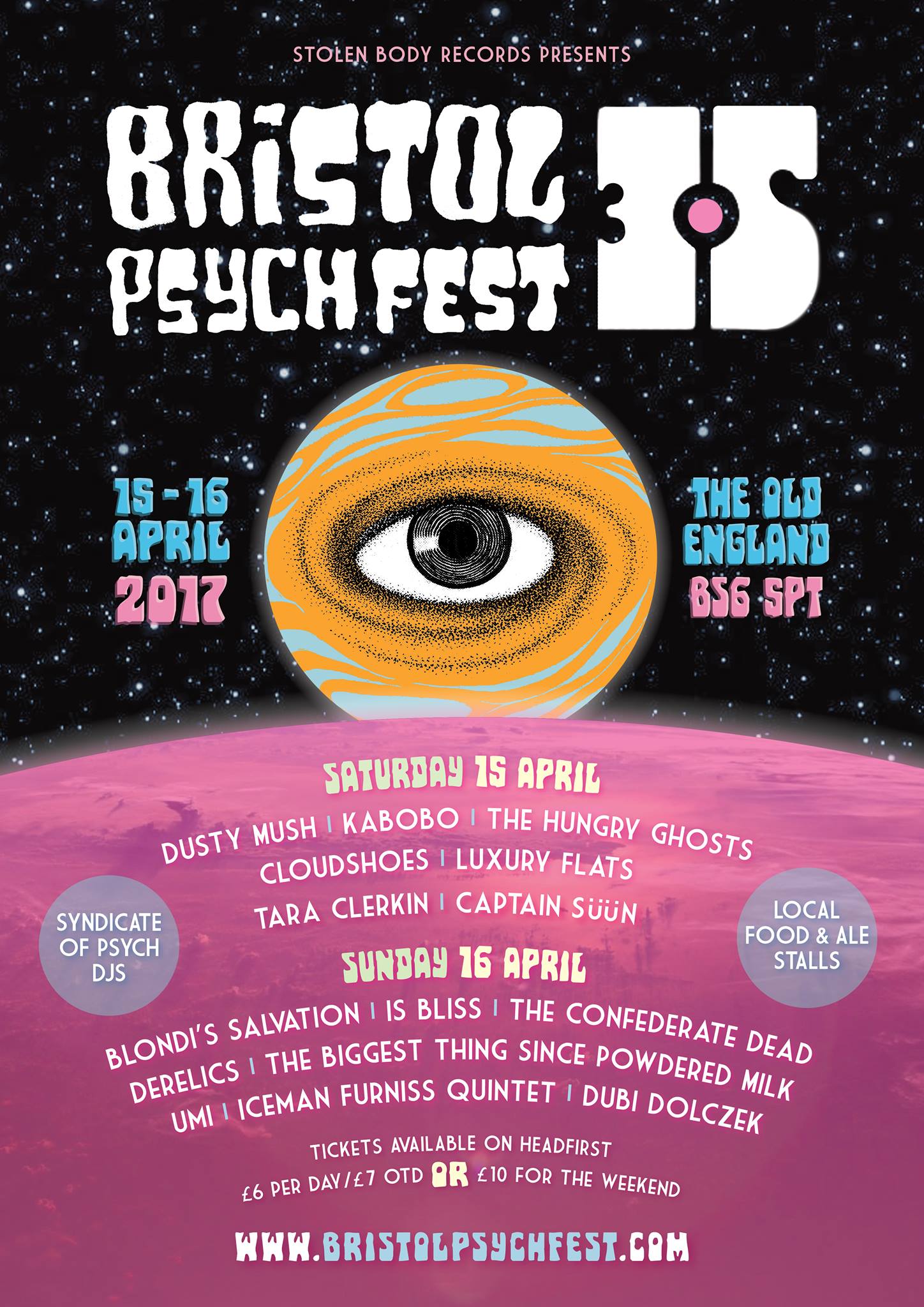 Bristol Psych Fest 3.5. 2 day mini festival at the Old England. Were impatient for the festival and we've had so many bands contacting us to play that we were getting tiered of saying no. So heres psych fest 3.5 in the build up to Bristol Psych Fest IV 2017.Syndicate of Psych DJ's will be spinning all day and night both days. We will also have Ink Soup, merch and food...
Food For Mice and Men - Saturday only G Brothers Pizza - both days
Tickets £6 per day (£7 otd) or £10 for the weekend. Tickets available now!
Saturday 15th April
Dusty Mush Kabobo The Hungry Ghosts Cloudshoes Luxury Flats Tara Clerkin Band Captain Süün
Sunday April 16th
Blondi's Salvation Is Bliss The Confederate Dead Derelics The Biggest Thing Since Powdered Milk Umi Iceman Furniss Quintet Dubi Dolczek
TICKETS: http://hdfst.uk/E37453